Hunt v. State Farm – Requirement for Insured to Provide a Proof of Loss
The issue in Hunt v. State Farm was whether the policyholder breached their duties under the insurance policy by not timely submitting a Sworn Proof of Loss.
The Hunt case is a Hurricane Wilma claim where the Hunts were insured by State Farm. Under the policy they had with State Farm, the Hunts were to provide State Farm with a signed sworn proof of loss within 60 days after the loss pursuant to the policy. The Hunts did not provide the Proof of Loss to State Farm until almost five years after Hurricane Wilma.
State Farm moved for summary judgment stating that the policyholder materially breached the policy duties by not timely submitting the Proof of Loss. State Farm won this motion and the Hunts appealed.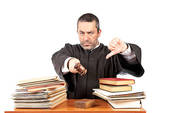 On appeal, the 4th DCA stated that the submission of a Proof of Loss is a condition precedent to coverage. The court ruled that if a policyholder fails to comply with a condition precedent before filing suit, the insurance company is relieved of its coverage obligations under the policy. The court also explains that if the policyholder complies with the post loss obligations before filing suit, the insurance company is only relieved of its coverage obligations if it was prejudiced by the breach.
The Court sided with State Farm and found prejudice to the insurer by the insured's failure or untimely submission of the Proof of Loss.
Elizabeth Russo was the attorney for State Farm for this Appeal. Perry & Neblett PA and David Avellar Neblett, Esq., had a very similar appeal with State Farm and Ms. Russo after a successful jury trial.   That case and appeal were resolved via a confidential settlement.