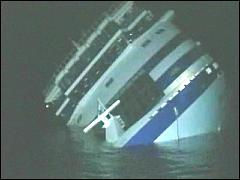 A report by the National Transportation Safety Board report states faulty pieces of equipment used to secure ships to docks led to a Carnival cruise ship breaking free.  This ship then hit two other vessels during a windstorm.
The April report says the accident caused about $2.7 million damage to the Carnival Triumph and $203,000 damage to two other vessels at the BAE Systems shipyard.  Unfortunately a dock worker was drowned when he was thrown into the water.
In a statement Tuesday, BAE Systems officials say they're sending information to the NTSB that wasn't available during the fact-finding phase of its investigation. They want to try having the agency reconsider listing faulty bollards as the probable cause.
The Triumph is now undergoing repairs in Mobile after being stranded at sea for five days.